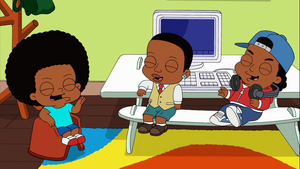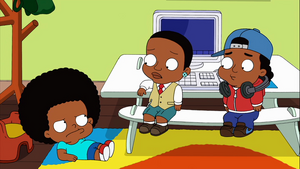 When Rallo is telling his friends the joke about the farmer's daughter, Theodore has white and blue shoes. When Donna comes in they change to brown and blue.
Ernie's boots on the boat change from yellow with black soles to all black shoes.
Ad blocker interference detected!
Wikia is a free-to-use site that makes money from advertising. We have a modified experience for viewers using ad blockers

Wikia is not accessible if you've made further modifications. Remove the custom ad blocker rule(s) and the page will load as expected.