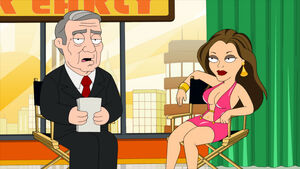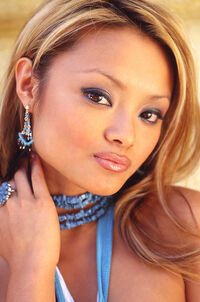 Tila 'Tequila' Nguyen (Born October 24, 1981) is a Singapore-born singer, model, and television personality. She is known for her appearances in the men's magazines Stuff, Maxim, Penthouse and her role as host of the Fuse TV show featuring performance striptease, Pants-Off Dance-Off.
She appears as herself in "The Brown Knight", opposite Dan Rather on the talk show Rather Early. She also has a cameo at Cleveland and Donna's wedding in "You're the Best Man, Cleveland Brown".
Ad blocker interference detected!
Wikia is a free-to-use site that makes money from advertising. We have a modified experience for viewers using ad blockers

Wikia is not accessible if you've made further modifications. Remove the custom ad blocker rule(s) and the page will load as expected.