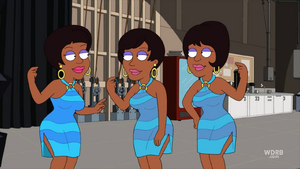 The Towelettes were the musical group that Donna's mother Dee Dee belonged to. In "Mama Drama", she recounts how just as their careers were taking off in Germany, she found herself pregnant and decided to give Donna to her brother Kevin.
Ad blocker interference detected!
Wikia is a free-to-use site that makes money from advertising. We have a modified experience for viewers using ad blockers

Wikia is not accessible if you've made further modifications. Remove the custom ad blocker rule(s) and the page will load as expected.