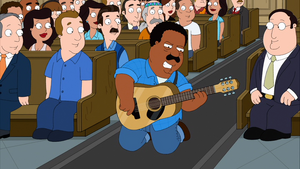 Holt recounts in a letter to Penthouse how he nailed a chick with pinkeye in a Taco Bell bathroom.
Muff can be seen twice in the same scene at the town council meeting at the end of "Small Ass Town, Big Ass Heart". A similar occurrence happened in "Little Man on Campus" when she could be seen in the stands twice in the same frame.
Ad blocker interference detected!
Wikia is a free-to-use site that makes money from advertising. We have a modified experience for viewers using ad blockers

Wikia is not accessible if you've made further modifications. Remove the custom ad blocker rule(s) and the page will load as expected.