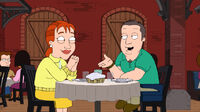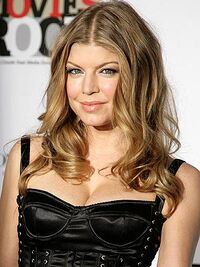 Stacy Ann Ferguson (born March 27, 1975), better known by her stage name "Fergie," is a hip-hop and mainstream pop recording artist. She is best known for her work as a member of the Black Eyed Peas as well as a solo artist. Before that, she was a child actress appearing in such projects as Kids Incorporated and a few Peanuts specials as the voice of Sally Brown. Her most recent credit was the movie version of the Broadway musical, Nine.
Ferguson, credited as her real name, has a voice credit in the Pilot, where she voices Holt's mother. She also voices Jane, Holt's girlfriend, in "Buried Pleasure". In addition, she voices Vanessa in "Jesus Walks" and has a voice credit in "Mama Drama".
Ad blocker interference detected!
Wikia is a free-to-use site that makes money from advertising. We have a modified experience for viewers using ad blockers

Wikia is not accessible if you've made further modifications. Remove the custom ad blocker rule(s) and the page will load as expected.