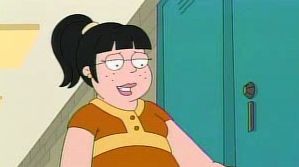 Kristen Anne Bell (born July 18, 1980) is an American actress and film producer. In 2001, she made her Broadway debut as Becky Thatcher in The Adventures of Tom Sawyer. After moving to Los Angeles, Bell landed various television guest appearances and small film parts before appearing in a lead role in the David Mamet film Spartan. She later gained fame as the title character on the television series Veronica Mars.
Kristen provides the voice of Mandy in "Da Doggone Daddy-Daughter Dinner Dance".
Ad blocker interference detected!
Wikia is a free-to-use site that makes money from advertising. We have a modified experience for viewers using ad blockers

Wikia is not accessible if you've made further modifications. Remove the custom ad blocker rule(s) and the page will load as expected.