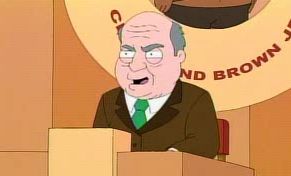 Keith Leib is a Don Rickles impersonator that Rallo and Roberta hire to make Cleveland Jr. cry to release his feelings about his parents' divorce in "Birth of a Salesman". In addition to making fat jokes, he makes racist jokes, which angers the three children. Kieth also has a cameo at Freight Train and Cookie's wedding in "You're the Best Man, Cleveland Brown".
Keith is voiced by Maurice LaMarche.
Ad blocker interference detected!
Wikia is a free-to-use site that makes money from advertising. We have a modified experience for viewers using ad blockers

Wikia is not accessible if you've made further modifications. Remove the custom ad blocker rule(s) and the page will load as expected.