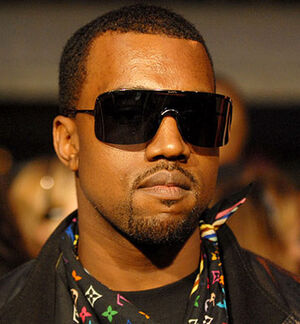 Kanye Omari West (born June 8, 1977) is an American singer/rapper, record producer, fashion designer, and entrepreneur. He released his debut album The College Dropout in 2004. West also runs his own record label GOOD Music.
Kanye West is the voice of Kenny West, a rival to Cleveland Brown Jr..
Ad blocker interference detected!
Wikia is a free-to-use site that makes money from advertising. We have a modified experience for viewers using ad blockers

Wikia is not accessible if you've made further modifications. Remove the custom ad blocker rule(s) and the page will load as expected.