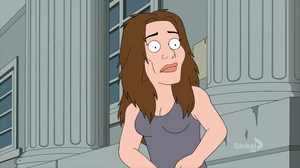 Jillian Michaels (born February 18, 1974)is an American personal trainer, reality show personality, talk show host and entrepreneur, best known for her appearances on NBC's The Biggest Loser and Losing It With Jillian.
While in Hollywood in "California Dreamin'", Rallo snaps a picture of Jillian Michaels peeing on Chuck Berry's star on the Walk of Fame, prompting an agent to give him $100 for the picture and offer him a job as a paparazzi.
Ad blocker interference detected!
Wikia is a free-to-use site that makes money from advertising. We have a modified experience for viewers using ad blockers

Wikia is not accessible if you've made further modifications. Remove the custom ad blocker rule(s) and the page will load as expected.