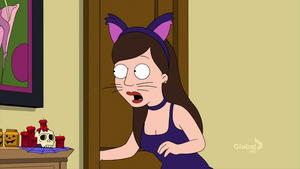 Jill Latiano is an American actress, model, dancer and television personality. Latiano married actor Glenn Howerton on September 8, 2009. She also guest starred in Howerton's series It's Always Sunny in Philadelphia.
She provides the voice of Anna in "Nightmare on Grace Street".
Ad blocker interference detected!
Wikia is a free-to-use site that makes money from advertising. We have a modified experience for viewers using ad blockers

Wikia is not accessible if you've made further modifications. Remove the custom ad blocker rule(s) and the page will load as expected.