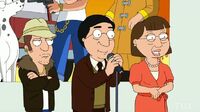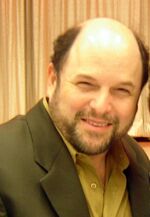 Jason Alexander (born September 23, 1959) is an American actor, comedian and singer. He is best known for his role as George Costanza on the television series Seinfeld, appearing in the sitcom from 1989 to 1998. He also has had an active career on the stage, appearing in several Broadway musicals including Jerome Robbins' Broadway in 1989, for which he won the Tony Award as Best Actor in a Musical. He appeared in the Los Angeles production of The Producers with Martin Short. He is the Artistic Director of "Reprise! Broadway's Best in Los Angeles", where he has directed several musicals. Alexander is also an avid poker player.
Jason provided the voice of Saul Friedman on the episode "Brotherly Love".
Ad blocker interference detected!
Wikia is a free-to-use site that makes money from advertising. We have a modified experience for viewers using ad blockers

Wikia is not accessible if you've made further modifications. Remove the custom ad blocker rule(s) and the page will load as expected.