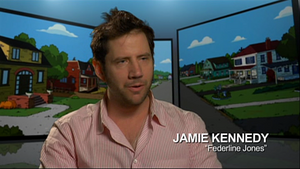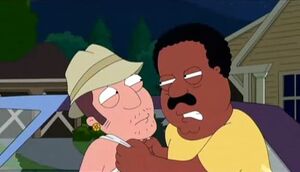 James Harvey "Jamie" Kennedy (born May 25, 1970) is an American actor, comedian, and rapper. He landed his first major motion picture role in the late 1990s when he was cast as Randy Meeks in the Scream series of horror films. He has also performed minor roles in a number of other films, including Malibu's Most Wanted, Harold & Kumar Go to White Castle, and Son of the Mask as well as his TV series The Jamie Kennedy Experiment.
He provides the voice of Gabriel Friedman, a.k.a. "Federline Jones", on The Cleveland Show.
Ad blocker interference detected!
Wikia is a free-to-use site that makes money from advertising. We have a modified experience for viewers using ad blockers

Wikia is not accessible if you've made further modifications. Remove the custom ad blocker rule(s) and the page will load as expected.