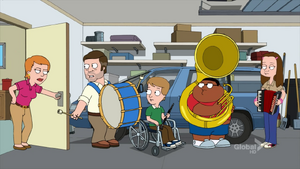 Frederic "Fred" Willard (born September 18, 1939) is an American actor, comedian, voice actor, and writer, best known for his improvisational comedy. He is known for the mockumentary film This Is Spinal Tap, as well as Waiting for Guffman, Best in Show, A Mighty Wind, and For Your Consideration and the television shows Everybody Loves Raymond and Modern Family.
Fred provided the voice of Gary in "Menace II Secret Society".
Ad blocker interference detected!
Wikia is a free-to-use site that makes money from advertising. We have a modified experience for viewers using ad blockers

Wikia is not accessible if you've made further modifications. Remove the custom ad blocker rule(s) and the page will load as expected.