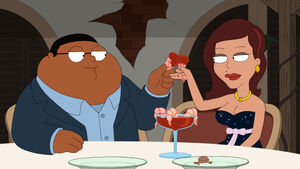 Elia Saldana was born in San Diego, CA, and raised in Tijuana, B.C. She attended La Preparatoria Federal Lázaro Cárdenas, and afterward trained at the department of Theatre and Dance of the University of California, San Diego. Her credits include various short films, and some voice work for the video game Star Wars: The Old Republic.
Elia provides the voice of Cecilia and other voices.
Ad blocker interference detected!
Wikia is a free-to-use site that makes money from advertising. We have a modified experience for viewers using ad blockers

Wikia is not accessible if you've made further modifications. Remove the custom ad blocker rule(s) and the page will load as expected.