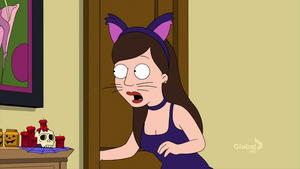 Anna is a friend of Roberta Tubbs.
In "Nightmare on Grace Street" at a Halloween party, Roberta has Caleb and Edwin Mullins go into a room to fight it out when she is convinced they both want to be her lover. Nervous over what is happening, Roberta has Anna peek inside and discovers the two of them are having sex with each other.
Anna is voiced by Jill Latiano.
Ad blocker interference detected!
Wikia is a free-to-use site that makes money from advertising. We have a modified experience for viewers using ad blockers

Wikia is not accessible if you've made further modifications. Remove the custom ad blocker rule(s) and the page will load as expected.